National Numeracy Day champions
May 15, 2019
It's National Numeracy Day and as National Numeracy Day champions we want to encourage all of you to take the Challenge and feel more confident with numbers and improve your maths skills.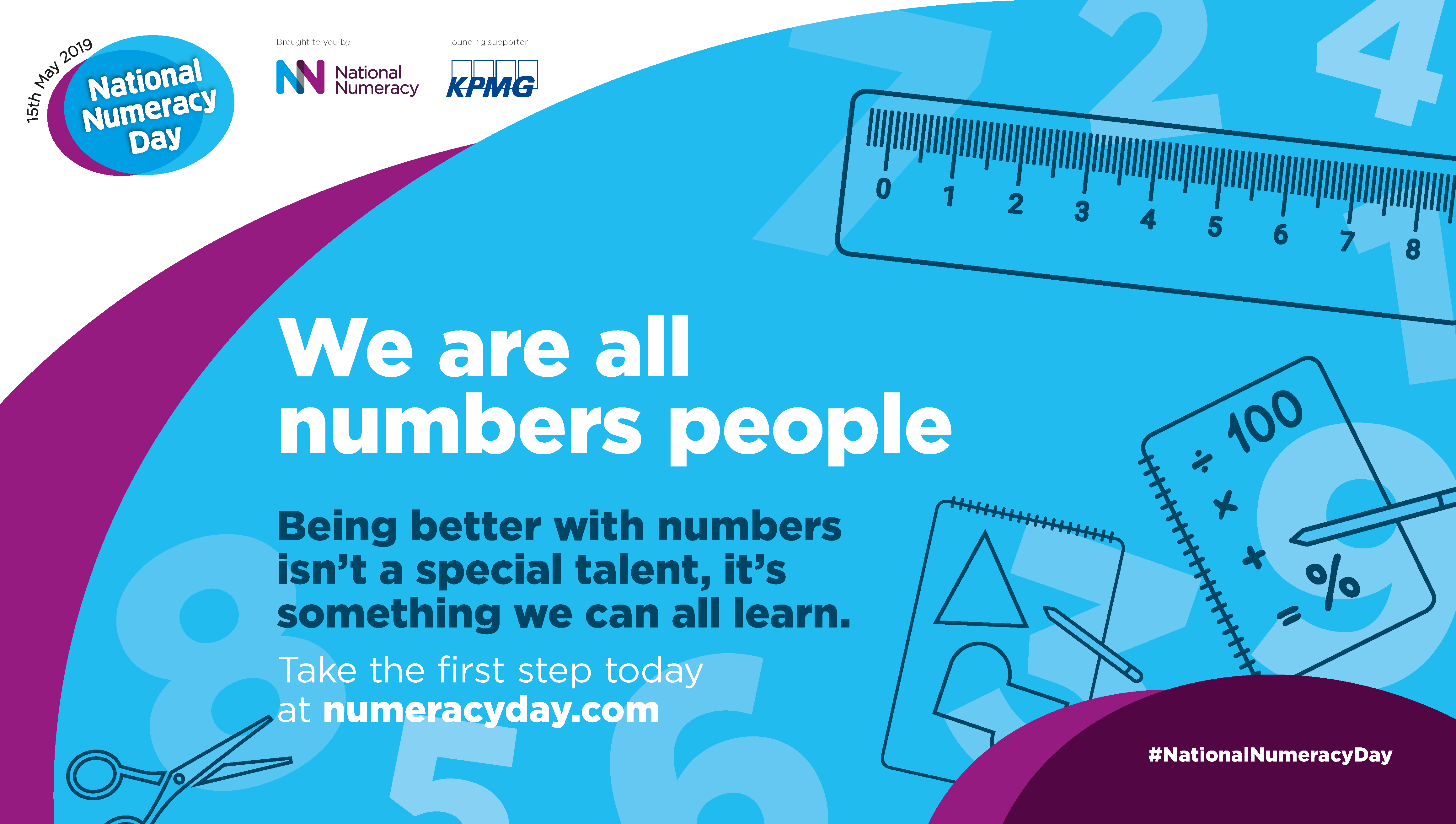 Many of us feel uneasy when faced with numbers, but just try getting through a day without them! From budgeting to splitting the bill between friends, we use them every day and understanding how numbers work can have a hugely positive impact in all our lives.
Did you know that 1 in 2 working-age people in the UK struggle with numbers?
Did you know that poor numeracy skills are estimated to cost the UK economy £20.2 billion every year?
Parents know how important developing confidence with numbers is at a young age, with a third of parents we spoke to saying that maths is very important for their child's future, and a whopping 9 out of 10 parents would like their child to be more confident with their maths skills.
At Explore Learning we are all numbers people. Although everyone has different capabilities, every child can go beyond what they thought was possible with the right support!
Learning maths is often about your mind-set, so we work with your child to build confidence in their ability and awaken a passion for learning. We encourage children to enjoy the journey of discovery. Making mistakes is an essential part of learning; especially in maths. Encourage your children to be fearless and give it a go and if it doesn't work – try, try again.
Maths can also be challenging for adults, with nearly half (49%) of working age UK adults having the the numeracy levels of a primary school age child, which can make parents struggle helping their child with homework. That's why we're encouraging parents to take one simple step towards better confidence with numbers by taking the National Numeracy Challenge today at numeracyday.com
After you've checked your number skills, why not join us, National Numeracy Day champions, and celebrity ambassadors on the #EverydayMaths hashtag to join the pass it on challenge?
If your child proves to be a budding mathematician, we'll stretch and challenge them to further inspire their curiosity. Or if they find numbers challenging, we can help get them to the next level.
Discover more interesting posts from our blog
---
Level Up! The keys to transitioning to a new class.
March 19, 2018
Moving up a year group can be a source of anxiety or excitement, but there are three transitions that are often pointed to by teachers as more challenging than other...
Read this post
Bromley member's thoughts on family will melt your heart
August 02, 2018
What does family mean to you? Alfie from our Bromley centre has been doing some work over the summer about his family and it's too wonderful not to share! To help...
Read this post