National Young Writer 2016 reflects on her win!
March 15, 2017
With this year's National Young Writers' Awards in full swing, we caught up with 2016 winner, Gracie Harding, on writing her story and being surprised with first prize by Lauren Child…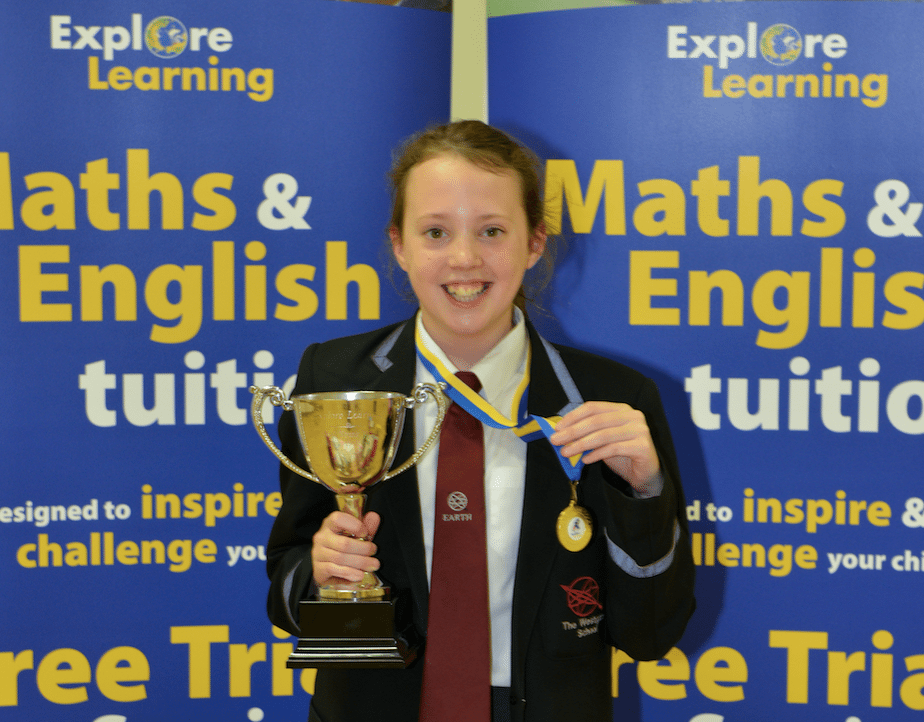 Last year, 11 year old Gracie Harding from Winchester entered our National Young Writers' Awards with her story 'Happy Never After' which tells the story of a princess who has waited decades for one of three brothers to come and wake her with a kiss. Only she's already awake and after her prince battles to rescue her she has other ideas…
After battling it out against thousands of children across the UK, author and guest judge Lauren Child chose Gracie's story as the winner! In case any budding young writers are in need of inspiration for their entries this year, Gracie has offered her thoughts on last year's success:
"Writing was something that I originally held a passion for, however since secondary school and in particular taking part in the National Young Writers' Awards, I have learnt to love it! Inspiration can come from everywhere, all kinds of ideas are generated by just watching people and their actions.
"Happily Never After was about a very unfortunate prince and a rather lucky princess who came to her senses before falling into tradition. Originally I was thrilled to have made it into the top ten entries last year, to reach that standard was a great feeling. Explore Learning did a fantastic job of surprising me as the overall winner. It was a day at school like any other, if anything rather dull, but my entire year was called into an assembly where Lauren Child and a team from Explore Learning came and surprised me with my prize. I have always loved to read and I think that it helps you to grow your imagination and dreams. I will continue to read and hope that one day people will want to read and enjoy my books as I do others.
I cannot wait to enter this year and I hope that my name might get into the top ten again too!"
Our National Young Writers' Awards inspire all children to pen to paper and get creative. Who knows, this year's winner could be your child!
Discover more interesting posts from our blog
---
The Sunday Times Best Companies to work for 2014
April 01, 2014
We are delighted to have once again been named as one of the best companies to work for in the UK by The Sunday Times.  Explore Learning  was named as the 47th Best...
Read this post
Welcome to Watford!
June 20, 2017
We held a launch event for our new Watford centre last week, with special guests to cut the ribbon and officially open the centre to the community! Our Watford centre...
Read this post