The top 10 young writers' stories
June 11, 2018
The top 10 authors in our National Young Writers' Awards are here! One of them will go on to be crowned the National Young Writer of 2018 – who will it be?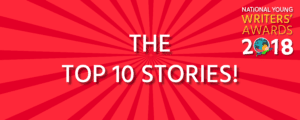 We won't beat around the bush; we're delighted to reveal the authors of the top 10 stories (in no particular order) – very well done to all of you!
Serena Cowan, age 7, from London
Miller Brennan, age 8, from Birmingham
Emilia Coe, age 4, from East Sussex
Karan Abrol, age 9, from London
Melissa Rosa, age 14, from West Sussex
Alba Searle, age 11, from Wokingham
Mia Falatoori, age 8, from London
Daisy Oakley, age 10, from Cheltenham
Sumayya Dewji, age 7, from Croydon
Edward Adams, age 12, from London
You can read all their hero-inspired stories in a booklet to showcase all the amazing writing – download it here!
David Walliams has the tricky task this year of selecting the National Young Writer of the Year from all of these dazzling young authors, which will be announced on 18th June. Keep an eye on our website and social media to get the latest news!
Discover more interesting posts from our blog
---
10 years of Explore Learning and NRICH
October 30, 2017
NRICH and Explore Learning are celebrating 10 years of having worked together in partnership to create the National Young Mathematicians' Awards competition. Here,...
Read this post
Explore Learning wins at the EducationInvestor Awards
December 13, 2019
We're delighted to announce that Explore Learning has won at the EducationInvestor Awards.  The awards, which recognise excellence and achievement in the...
Read this post