Edinburgh member designs Explore Christmas card!
December 11, 2017
Our members took part in a festive competition to create Explore Learning's 2017 Christmas card, and we were inundated with fantastic entries!


Explore Learning members from up and down the country sent in their Christmassy creations, and there were so many that it was incredibly difficult to choose which one would be our official Christmas card of 2017! A big well done and thank you to everyone for their wonderful drawings!
BUT THERE COULD ONLY BE ONE WINNER…
We're excited to announce that Sana Zareen from our Edinburgh Blackhall centre designed the winning festive scene – congratulations Sana! We caught up with her to hear her thoughts on winning: 
"Drawing is one of my favourite pastimes. This competition was a way to showcase my art in a different way. I am really into henna, so when I saw the adverts for the Christmas Card competition, I wanted to include henna as part of my drawing. Although I don't celebrate Christmas, this wasn't a challenge, as I thought of a stereotypical Christmas scene. Overall, I loved this competition and I would encourage others to take part in it next year!"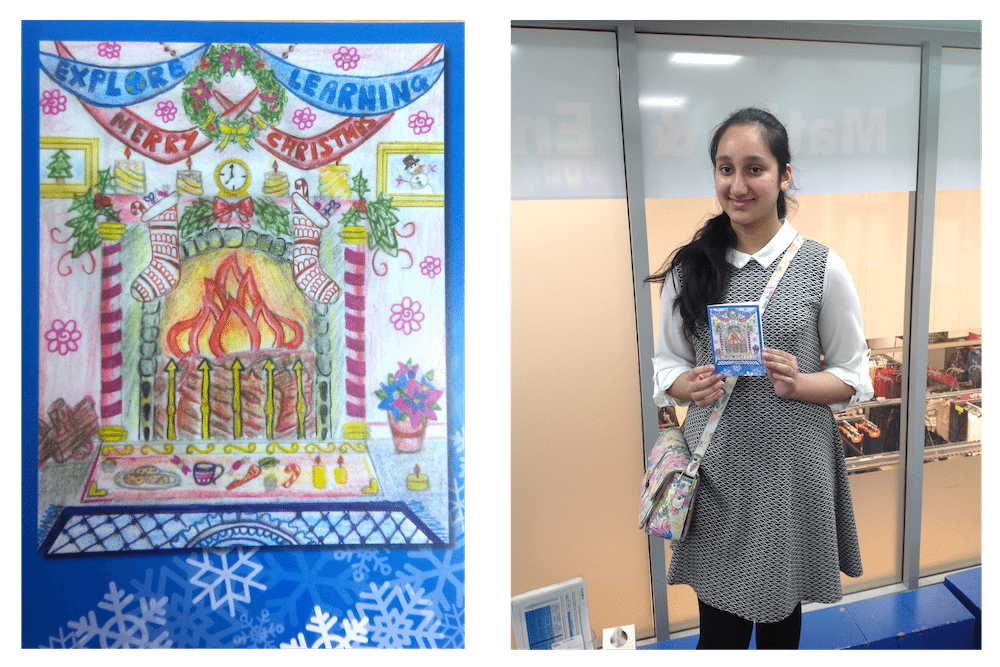 Has your child designed a festive card? Please share them with us on social media – we'd love to see them!
Discover more interesting posts from our blog
---
Tips for preparing children and parents for the school run
April 11, 2014
Kiddidrop guest blog: Tips for preparing children and parents for the school run As parents, we know that the school run can be a stressful time of the day so it's...
Read this post
Explore Learning's staff share their passions
December 17, 2020
Explore Learning is brought to life by passionate people. Not only are our people full of life and soul, but they're also dedicated to supporting children to follow...
Read this post