Father's Day prize won by Urmston member!
June 16, 2017
To celebrate Father's Day, we invited our members to nominate their dad to win a very exciting men-ü goodie bag telling us the reasons why he should win…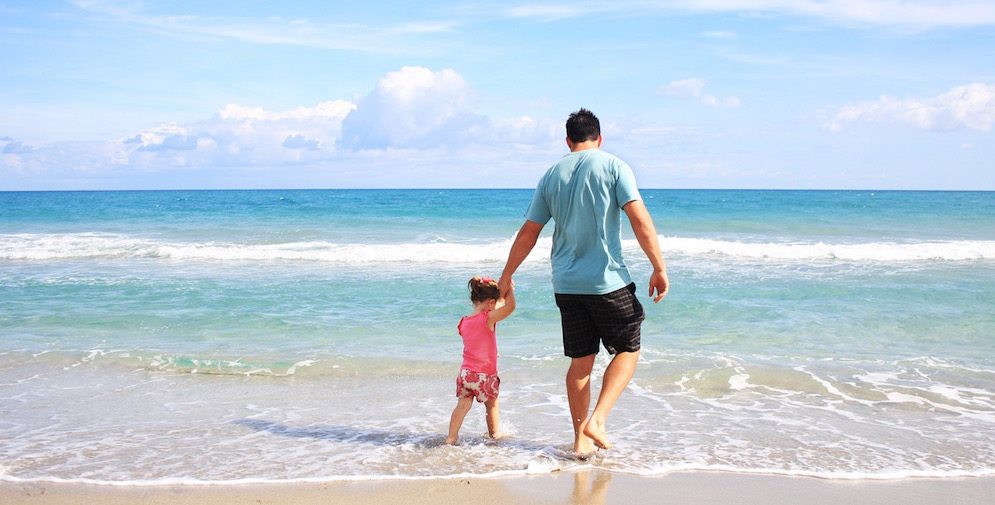 Children from our centres across the UK could choose to send in a poem, drawing or simply just state the reason why their dad deserved the fabulous goodie bag of men's grooming products by men-ü!
We were so touched by the all the nominations that came through and each heart-felt description of the very special dads out there!
AND THE WINNER IS…
It was very difficult to choose a winner, but Hannah from our Urmston centre wrote this very sweet nomination that bowled us over: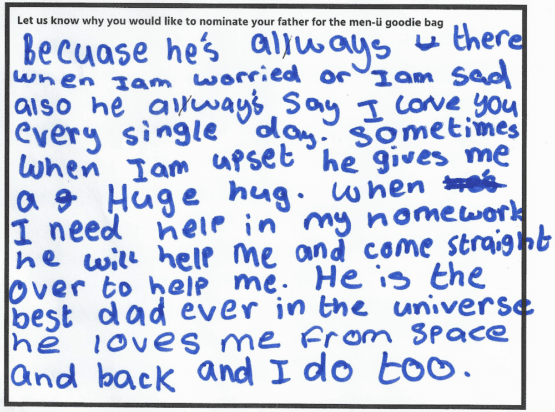 Hannah's dad has won an incredible men-ü goodie bag containing a PRO BLACK, an Ultimate Shave Kit and a men-ü Black Pepper & Bergamot Ultra Concentrate Shower Gel 500ml shower tank.
We hope all the dads out there have a fantastic Father's Day!
Discover more interesting posts from our blog
---
Our superstar Explorers
October 13, 2017
Ansh has been coming to Explore Learning for over three years and now his younger brother Ayan is a member too! Their dad, Raj, shares their story… "At the...
Read this post
Braving the firewalk for charity!
October 24, 2017
A massive well done to Emma Stephenson, Chris Francis and Emma Laidler who proved they would walk over hot coals to raise money for charity… literally! When the...
Read this post