Father's Day prize won by Urmston member!
June 16, 2017
To celebrate Father's Day, we invited our members to nominate their dad to win a very exciting men-ü goodie bag telling us the reasons why he should win…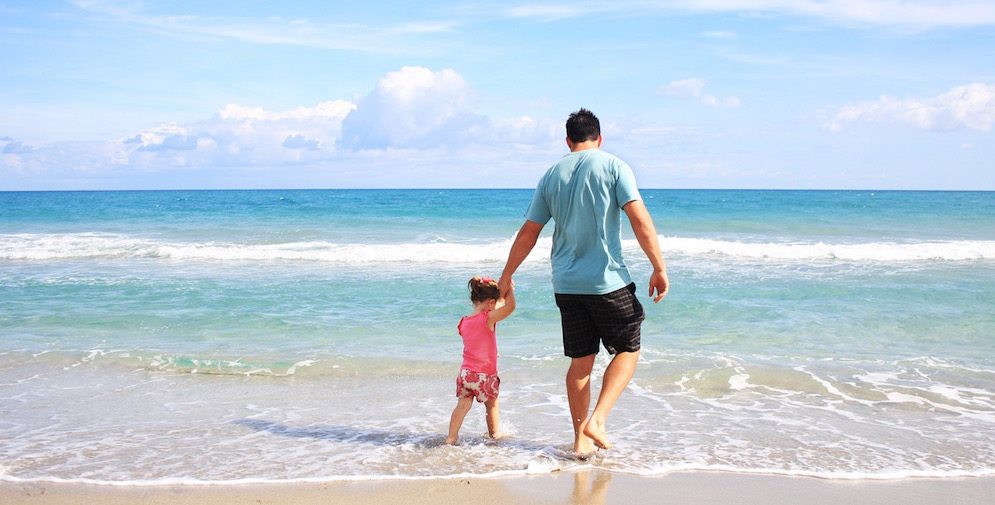 Children from our centres across the UK could choose to send in a poem, drawing or simply just state the reason why their dad deserved the fabulous goodie bag of men's grooming products by men-ü!
We were so touched by the all the nominations that came through and each heart-felt description of the very special dads out there!
AND THE WINNER IS…
It was very difficult to choose a winner, but Hannah from our Urmston centre wrote this very sweet nomination that bowled us over: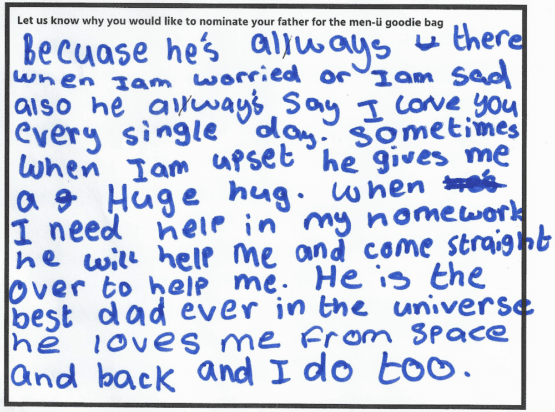 Hannah's dad has won an incredible men-ü goodie bag containing a PRO BLACK, an Ultimate Shave Kit and a men-ü Black Pepper & Bergamot Ultra Concentrate Shower Gel 500ml shower tank.
We hope all the dads out there have a fantastic Father's Day!
Discover more interesting posts from our blog
---
Crawley member meets his dino-hero!
March 16, 2018
12-year-old Samir from our Crawley centre got the chance to interview his hero, Dr Ben Garrod on Wednesday evening at The Capitol Theatre in Horsham to talk all things...
Read this post
Our members get creative with fundraising
September 13, 2016
Our Woking centre launched a fundraising event for their Succeed in Secondary members, and we were so impressed with the fantastic ways they came up with to raise...
Read this post