Getting back to school ready
July 31, 2018
The first day back after the holidays is tough for all of us, but for some children, the 6-week break can make it seem even more daunting a prospect! That's why we've assembled these top tips to help your child hit the ground running when that first day of term arrives…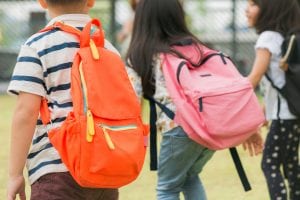 Practice your routine
Routine is key to getting into the swing of back to school. Starting the morning routine a week before they go back can make all the difference – set that term-time alarm and get them up, breakfasted and ready to head out for a day's adventure. That way you ease them into those earlier starts, so they're ready and raring to go on their first day back!
Make a homework plan
A recent survey of our members found a third of children struggle to cope with the reintroduction of homework after the holidays. Our Head of Education suggested the following top tips to help make homework worries a thing of the past:
Create a plan together. Give your child some ownership over their homework. Let them pick when they are going to do it and when they'll get to do hobbies and see their friends. This way they will feel like they've got some control over the situation.
Ask for help. The way your child is being taught may well be different to how you were taught. That's where your parents' meetings and our teaching methods open sessions come in – these are the perfect opportunity to find out what your child is working on, and get the low down on the most up to date teaching methods, so you can avoid those homework battles!
Freshen up your skills. A great book to help you support your child is 'Maths for Mum and Dads' by Rob Eastaway. It's an excellent resource to help you understand how your child is being taught.
Food for the brain
Everyone says breakfast is the most important meal of the day, but this is especially true for your child! A child's performance at school rises sharply if they've eaten breakfast, helping their energy, productivity and concentration.  Top recommended breakfast food to keep your child's brain ticking include blueberries, eggs, whole grains, nuts and seeds.  For those adventurous palettes out there oily fish is another great one – but that might take a little more persuasion!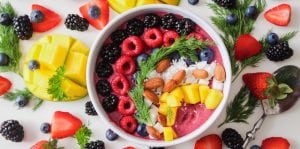 Also, research by Leeds University revealed that children's ability to do arithmetic was impaired if they were just one to two per cent dehydrated (that's not even enough for them to feel thirsty). A glass with breakfast and a water bottle in their school bag could make all the difference!
Keep them reading
Recent research by the University of Edinburgh suggested that reading is the number one skill for parents to encourage in children – particularly in the early years of school. Encouraging your child to read for 10 minutes a day will ensure they are building their reading fluency, confidence and enjoyment, even during the summer break.
Master those times tables
Did you know that the Government expects your child to be fluent in all their times tables up to 12×12 by the end of year 4 (age nine)?  With everything that is covered in the school curriculum, many children find building fluency with their times tables during classroom hours a challenge.
The summer is the perfect time to build your child's confidence with any tricky tables! Musical CDs, posters, games and quizzes can all be great ways to help them to master multiplication. Maths expert Carol Vorderman recommends starting with the 2s, 5s and 10s, followed by the 3s, 6s and 9s, before the 4s and 8s and then 7s.
Got questions about being back to school ready? The team at your Explore Learning centre are on hand to help!
Discover more interesting posts from our blog
---
Donald Trump, Theresa May and robots
July 13, 2017
What do Donald Trump, Theresa May and robots have in common? They were all featured in the stories for our National Young Writers' Awards this year! Find out more...
Read this post
Areas of difficulty: maths hacks & tricks to help your child
February 23, 2021
Discover how you can support your child to grasp the core principles of maths. We've put together some handy maths hacks and tricks which will help them to...
Read this post