Happy Roald Dahl Day!
September 13, 2016
Today (13th September) would have been Roald Dahl's 100th birthday! In honour of the Roald Dahl Day celebrations, our members have been designing birthday cards for the much-loved author.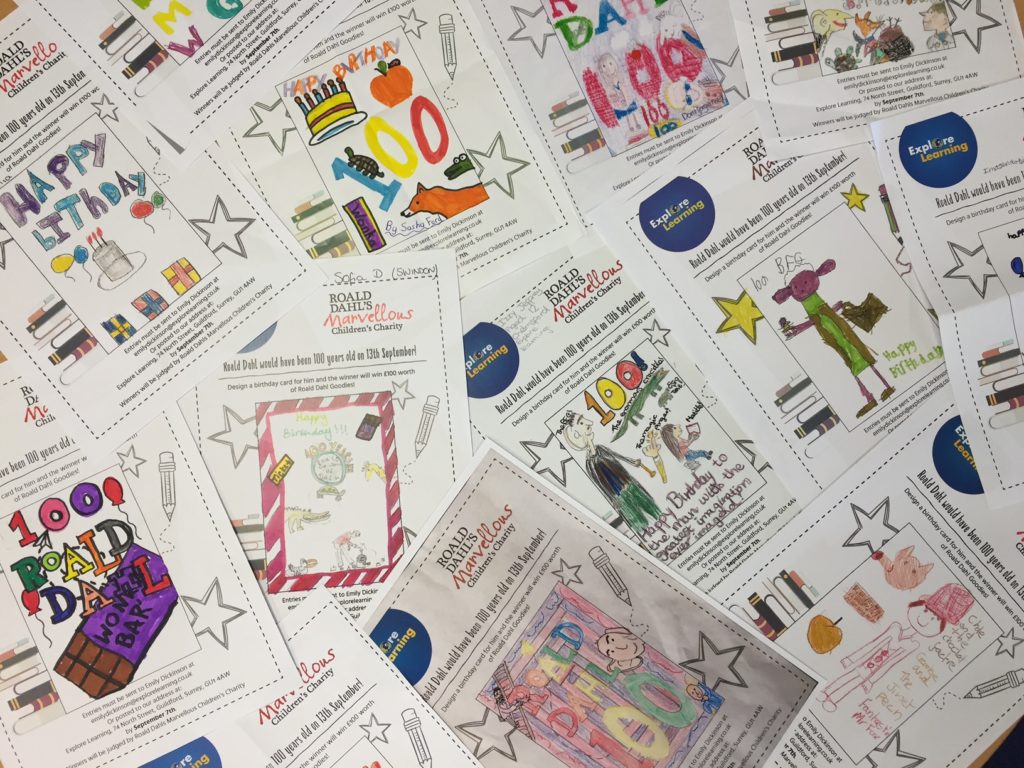 As you can see, we've had so many wonderful birthday cards and they have all made us smile!
And the winner is…
We're delighted to announce that 6 year old Freya Chivers from Cheltenham has been chosen by  Roald Dahl's Marvellous Children's Charity was the winner! £100 worth of Roald Dahl goodies are winging their way to Freya – here is her fantastic drawing: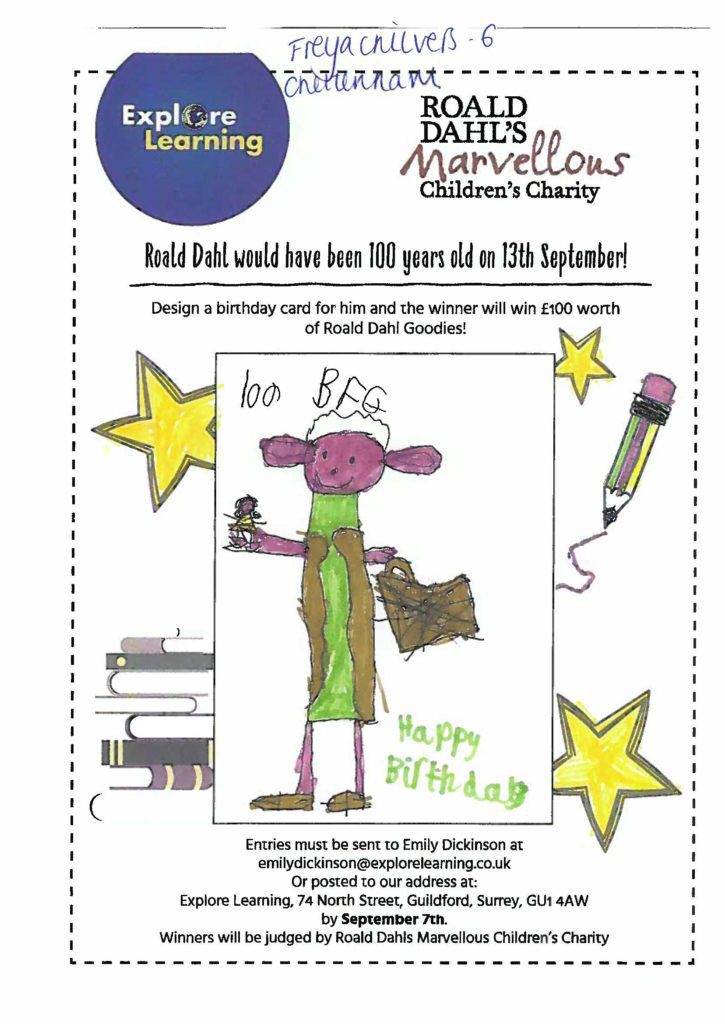 Explore Learning is proud to support Roald Dahl's Marvellous Children's Charity, which helps seriously ill children and their families. Find out about all our fundraising activities
Discover more interesting posts from our blog
---
Understanding dyslexia
October 01, 2018
This week (1-7 October) is Dyslexia Awareness Week. We spoke to Annemarie Ranson, Centre Director at our Bracknell centre, about her expertise in helping children with...
Read this post
Amazing regional winners of our writing competition!
May 25, 2017
We had thousands of fantastic entries to our National Young Writers' Awards this year, and we were so impressed by the imagination of all the story-writers across the...
Read this post