Happy Roald Dahl Day!
September 13, 2016
Today (13th September) would have been Roald Dahl's 100th birthday! In honour of the Roald Dahl Day celebrations, our members have been designing birthday cards for the much-loved author.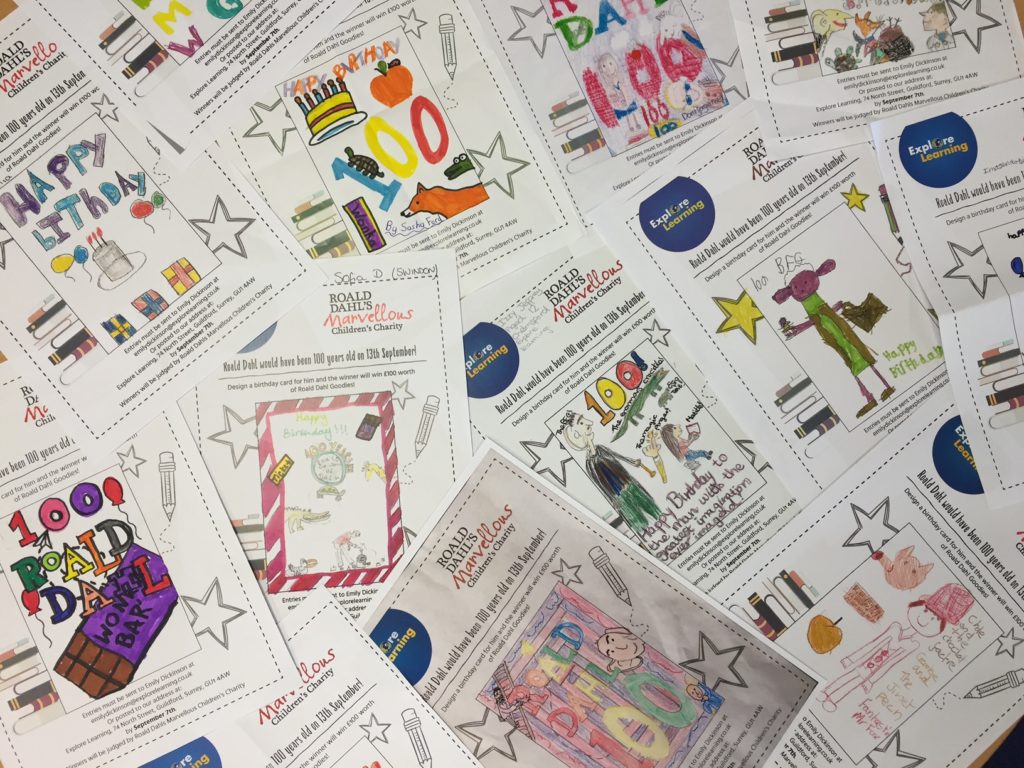 As you can see, we've had so many wonderful birthday cards and they have all made us smile!
And the winner is…
We're delighted to announce that 6 year old Freya Chivers from Cheltenham has been chosen by  Roald Dahl's Marvellous Children's Charity was the winner! £100 worth of Roald Dahl goodies are winging their way to Freya – here is her fantastic drawing: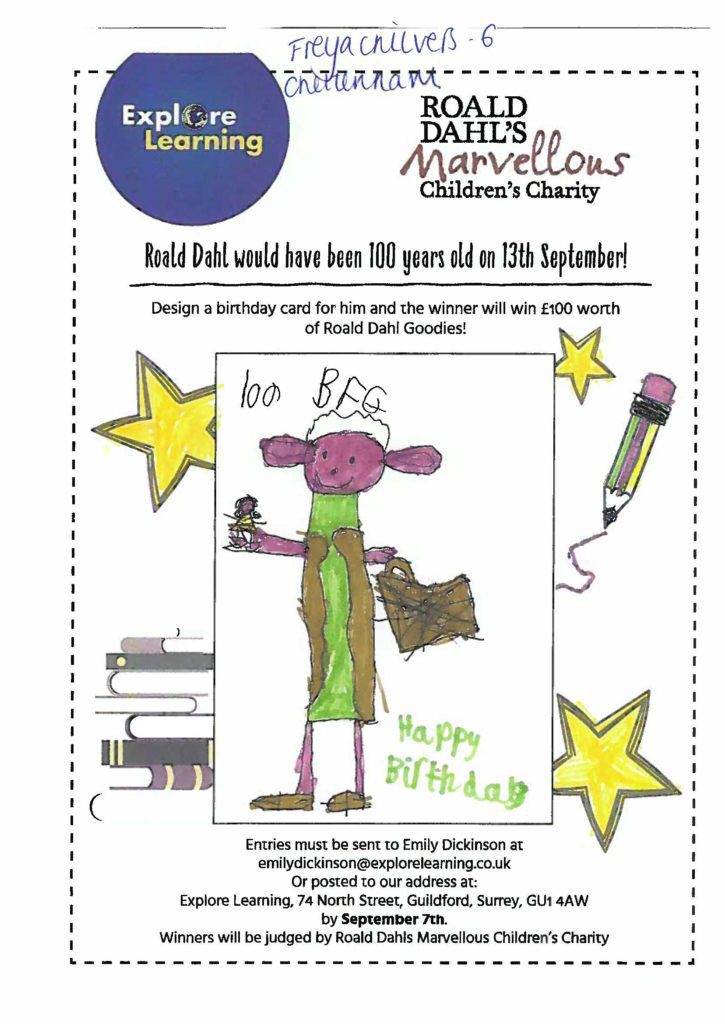 Explore Learning is proud to support Roald Dahl's Marvellous Children's Charity, which helps seriously ill children and their families. Find out about all our fundraising activities
Discover more interesting posts from our blog
---
Let's encourage every child to reach their full potential
November 21, 2016
Bambi Gardiner is the founder of Oaka Books, which creates printed and digital revision guides for dyslexic students and visual learners. We spoke to her about helping...
Read this post
Engaging English
March 14, 2018
You might hear the children groan when you suggest some educational activities outside of school, but there are plenty of ways you can engage them with learning without...
Read this post