How to keep the family entertained during lockdown
November 13, 2020

Many of us anticipated that there might be a lockdown 2.0 of sorts, but with a National month lockdown recently being announced, it has perhaps left some of us feeling deflated.
We could consider this lockdown 1.0 with a bit of a twist. Nationwide schools remain open – a relief for many. However, with the winter chill setting in, original lockdown weekend plans of garden parties and days exploring the great outdoors seem very distant. 
It's got us wondering how we're going to keep things fresh a second time around, not only for the kids but for us too! So, we've put together some ideas to keep your family entertained during the lockdown period, all perfect for staying at home!
The nation is perhaps done with baking banana bread so how can you keep your child entertained during this inevitable rainy month when wellies just won't cut it? 
Here's plenty of ideas to keep your children's creativity flowing and to keep their imagination fired up whilst staying at home! 
Did you know we've got plenty of free educational resources, accessible to all, on our website? Designed to make learning fun, and even with a 'rainy day' activities section, we've got you covered! Get crafty with our 'make and do' activities or use this lockdown break to catch up on Bobby Seagull's mid-morning maths lessons.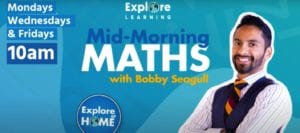 You can read about more ideas on keeping home learning alive at the weekends in our previous lockdown blog. 
There may be a gale blowing outside, but that means it's the perfect time to revisit your favourite lockdown 1.0 recipe! Can you make it more autumnal by changing up the ingredients? Don't be afraid to experiment or give new recipes a go! We love using cooking as a way to work on our maths measurements too. What will make your winter warmer delicious? 
Looking for winter warmer recipes to keep your heart healthy and happy. Why not try cooking the beef and vegetable casserole together as a family thinking about measurements and calculating timings too? You can even then unleash your child's culinary creative side by asking them to create their very own recipe! Full disclosure: we can't promise it will be the best or the most usual mix of ingredients, but a fun task nonetheless! 
Dance like no ones watching 
It's important to stay active during lockdown, especially as we may not be outside for as long as we'd like on our daily walks! Can you work with your child to get them practising their directional writing and presenting skills? Dance routines need both organisation and a good memory! Make notes as you go along and create a dance sensational show! Count the beats of the music together with your little ones to keep them engaged! 
There's no better way to keep warm than with a group family weekend workout. Joe Wicks has started his famous lockdown P.E lessons once again. Fun for all of the family!
 Time for a reading challenge
Getting lost in a captivating tale can both help relax your child and ensures that they're continuing to expand their vocabulary. How many new words can you learn during the lockdown period? Bring back before bed reading, but why not make it before dinner reading so that the whole family can get involved? You could create your very own little book club, discussing a chapter an evening or a few every weekend that comes by. Can your child finish a new favourite over the next month? They can then even write our their very own book review working on their persuasive language! 
Did you see our recommended reading lists to celebrate Black History on our social channels? There was a book for all ages to read and explore! Make sure you're following us on Instagram and Facebook to get regular inspiration and activities!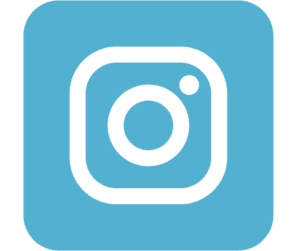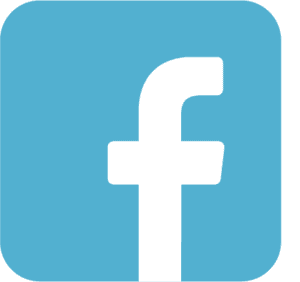 We're sure that the idea of den building sparks interest in everyone, adults alike too! There's nothing cosier and creative than building your own little lounge fort! Perfect for those colder days, you could even make a movie marathon day out of it too. Can you include maths in the making of your den? Bust out a tape measure and work with your child on making the perfect snuggle station. Grab your nearby chairs and carefully pop them upside down, then create your fort by lining it with blankets, pillows and anything else that will make it super comfy!
Check out more inspiration and find out how to make an under table Winter Wonderland!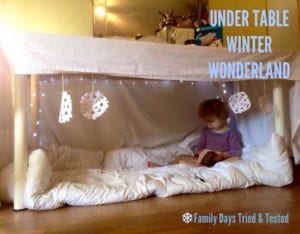 Think Easter egg hunt, but instead with educational clues as a twist for an exciting afternoon full of adventures! You can make your own stay-at-home scavenger hunt with timetables questions for example leading to the next clue's location, or you could think more outside of the box with arty creative clues that make the kids think that little bit longer!
Explore museums virtually
There's no need to miss out whilst museums and art galleries are currently closed. The National History Museum is now offering a virtual self-guided tour! Find out the history of the museum's blue whale, Hope, with Sir David Attenborough narrating the experience! 
Finally, once cabin fever sets in, or when high energy comes on that tiny bit too strong, it's time to calm things down a little bit. Take a moment to breathe by doing some yoga or breathing exercises with your child. It's lovely to feel centred again and ready to take on and solve any lockdown worries! 
You can revisit our guest blog by Head Above the Waves to discover positive ways to take care of your child's wellbeing as well as yours.
Looking for more ways to keep your child engaged with their learning? Our tutors are experts in making learning fun.
There's no reason to miss out on learning during lockdown with our online classes! 
Discover more interesting posts from our blog
---
Learning from Leaders at City Year UK
May 15, 2017
On Friday 12th May, our Managing Director Rob Hicks popped over to City Year UK in London to share his Explore Learning career story with City Year volunteers. City Year...
Read this post
How to Ignite Your Child's Spark
December 04, 2020
We all remember what we wanted to be when we grew up. Whether it was to become an astronaut or Red Riding Hood, we all had a dream once upon a time. What ignited your...
Read this post