Learning from Leaders at City Year UK
May 15, 2017
On Friday 12th May, our Managing Director Rob Hicks popped over to City Year UK in London to share his Explore Learning career story with City Year volunteers.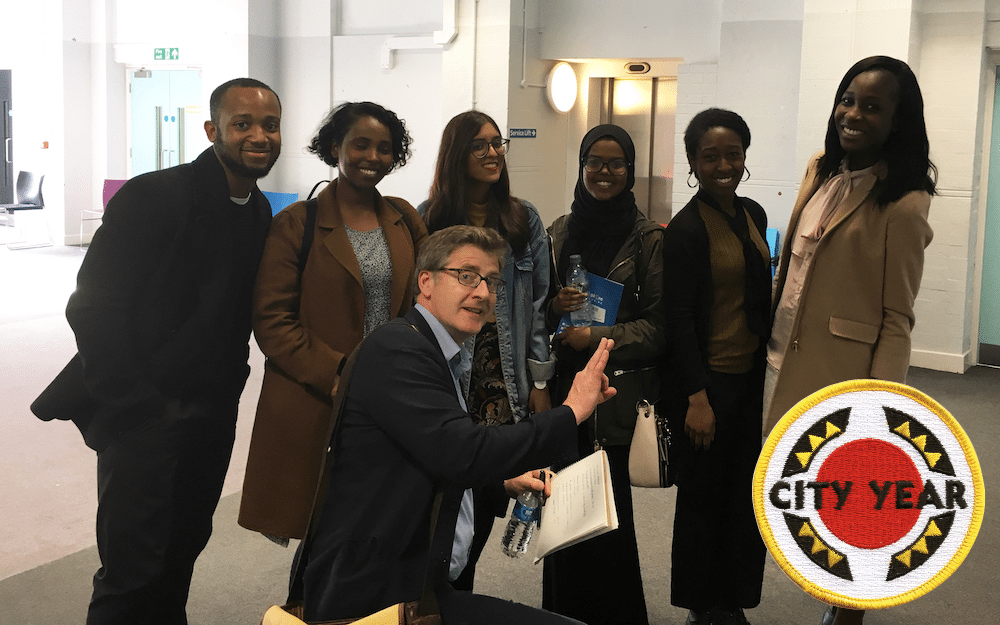 City Year brings together 18-25-year-olds from diverse backgrounds to work in schools as volunteer mentors. Volunteering in deprived communities as tutors and mentors for a year, City Year volunteers also benefit from their Training Academy every Friday which is run with their corporate supporters. This helps equip them with skills, confidence and networks for their future careers.
The latest Training Academy day included a Learning from Leaders session that Rob attended. It was a great opportunity for City Year volunteers to find out what it is like to work in different jobs in different industries and gain insight into the progression from being a student into the workplace.
Rob was joined on a panel by leaders from a range of organisations including Capital One and the British Council. He was quizzed on his career with Explore, advice he would give his 20-year-old self, and was also asked for some all-important CV tips.
Rob was bowled over by the City Year volunteers: "They were such an inspiring bunch. It's great to meet young people with such a positive attitude to helping others, and bags of enthusiasm about what they do. It was also a great surprise to see Sabrina, one of the City Year volunteers, who is starting her career with Explore Learning in Romford at the end of this month."
Discover more interesting posts from our blog
---
Stefan Gates: Why I love maths
October 25, 2016
Hello, you beautiful people! My name is Stefan Gates and I'm a TV presenter and author working in STEM subjects (Science, Technology, Engineering and Maths). I'm so...
Read this post
Are we at risk of sliding into an over testing culture?
November 13, 2015
By Carey Ann Dodah, Head of Curriculum at tuition provider Explore Learning Working over the past couple of years launching our Explore Learning tutoring centres in the...
Read this post