Our 'Marvellous Reading Runners' raised over £4,000 for children's charity!
March 27, 2017
A team of runners from Explore Learning raised more than £4,000 for charity partner, Roald Dahl's Marvellous Children's Charity, at the Reading Half Marathon!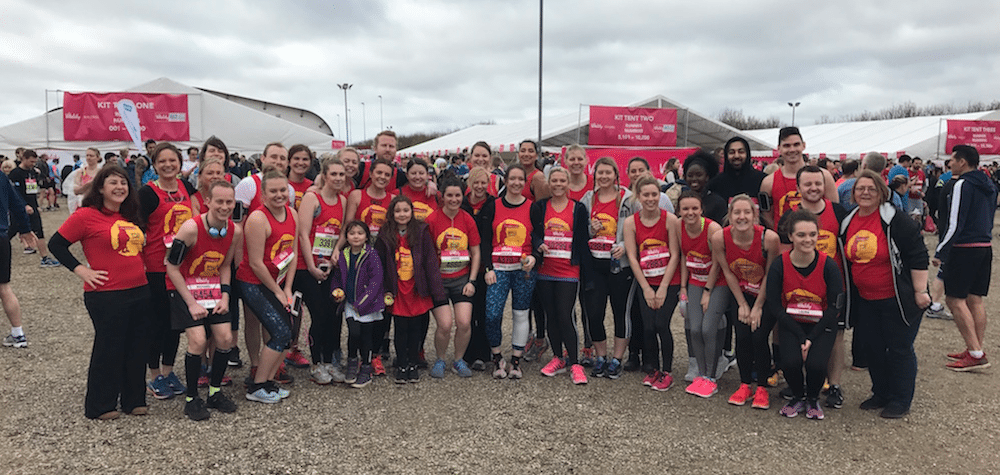 An impressive 34 of our wonderful employees gathered from across the UK on Sunday 19th March to take to the roads and complete the 13 mile course, all in the name of the fantastic charity to help raise funds that will support seriously ill children and their families.
We were so proud that everyone completed the run with times that varied from two to three and a half hours, and their efforts contributed to raising close to £17,000 for Roald Dahl's Marvellous Children's Charity in just one year!
Emily Dickinson, Charity Co-ordinator at Explore Learning says: "It was amazing to have so many people push themselves out of their comfort zones and tackle over 13 miles to help make lives better for others. The atmosphere was incredible and Team Marvellous definitely stuck out from the crowd. We loved having the support of Emma and Vanessa from Roald Dahl's Marvellous Children's Charity and it was great to see them at the start and cheering us on at mile 11. There is still time to donate to this fantastic charity, which you can do here."
Roald Dahl's Marvellous Children's Charity, which is headquartered in Amersham, close to the home of Roald Dahl in Great Missenden, supports seriously ill children who have the biggest needs, namely those with a serious rare or undiagnosed condition, and often living in poverty.
Find out more about our partnership with Roald Dahl's Marvellous Children's Charity.
Discover more interesting posts from our blog
---
Top ten test tips
January 24, 2019
These top ten tips for preparing for tests are shared by 10 (and a half) year old Sheen, one of our talented members from Maidenhead. What great advice for anyone feeling...
Read this post
SATs myths: Explained
May 07, 2019
It's that time of year again – SATs season! We know that this can be a stressful time for both children and parents, so we're here to put your minds at ease by...
Read this post