More maths for everyone
November 22, 2017
In today's budget, the government committed to investing more money for maths teaching in schools. Charlotte Gater, Head of Curriculum at Explore Learning, shares her thoughts on the chancellor's sentiment of 'more maths for everyone'…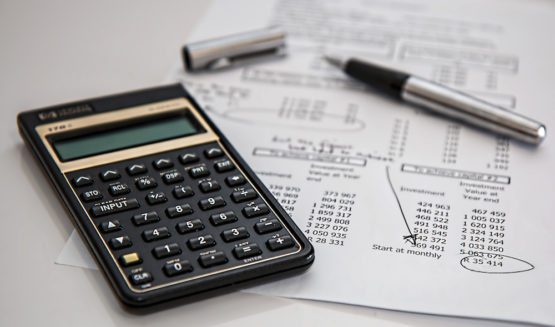 Helping the next generation to master maths concepts, be confident mathematicians and proud problem solvers is our responsibility as maths teachers, educators and parents.
This way we can help children develop the maths skills needed, not only in so many jobs but also to be financially healthy. Whilst listening to the budget speech, and the chancellor's comments on how much the country spends on debt, it is abundantly clear that we need to teach children the importance of good financial management. This way they can grow up to have a good understanding of saving money, living costs, interest rates and the bad debt you can accumulate through credit cards and loans.
Maths and finance tips for children
Here are a few top tips you can follow with your children to help them have a good understanding of budgets:
Get them involved with shopping.
Give them a budget to spend for the week and get them to meal plan. What ingredients will they need? How many meals do they need to make? Do they have enough funds for all the food you want to buy? Get them to think about looking at different brands or supermarkets to see if they can get more for their money.
Teach them about interest rates.
Does your child often turn to the bank of Mum and Dad to borrow money for that new outfit/video game/phone etc that they just have to have?
Give them some options. Option 1, they can either save up their pocket money or do jobs each week to earn the money which they need to save up before they can buy it. Option 2, you will give them the money upfront, but they then have to pay you back with interest. So if they want £50 they have to give you £55 back over a set period of time.
This way they will start to understand the debt they could create by using loans.
A really interesting activity we do with our older members at Explore Learning is to get them to research how much they would get paid for their ideal job. They then have to see how far their monthly wages would go. Looking at house prices, rents, car payments, food bills etc gets them to see how much disposable income they would have, if any!
Some of the funniest comments from the students really highlight their lack of understanding over how much things cost. For example, one student had the (shocking to her) realisation that she may have to share walls with another house, or live in a flat if she wanted to buy or rent in a particularly sought after area.
Getting your child thinking about just how much you have to spend on necessities, like food and heating, will start to prepare them for future financial success.
Maths for everyone – resources & support
We also have plenty of free maths resources for students and teachers, from step by step videos to worksheets.
Let's take the fear out of maths, relate maths to real-life everyday situations and encourage children to get to grips with finances. More maths for everyone… yes, please.
We believe that there's no such thing as a 'maths brain'. Although everyone has different capabilities, every child can go beyond what they thought was possible with the right support! Speak to your local Explore Learning centre to find out how we can build your child's confidence in their ability and awaken a passion for maths with our award-winning maths tuition.
Discover more interesting posts from our blog
---
Best Place to Work: According to Employees on Glassdoor
December 06, 2017
Explore Learning is excited to announce that we have been named in the Best Places to Work in 2018, coming 20th in the annual Glassdoor Employees' Choice Awards....
Read this post
10 questions with David Walliams
March 16, 2018
What do David Walliams and our National Young Writers' Awards have in common? They are both celebrating 10 year anniversaries! David has been an influential...
Read this post