Our Burnley centre has launched!
November 15, 2016
We celebrated the launch of our new Burnley centre on Saturday 12 November, and were lucky to have some exciting guests join us!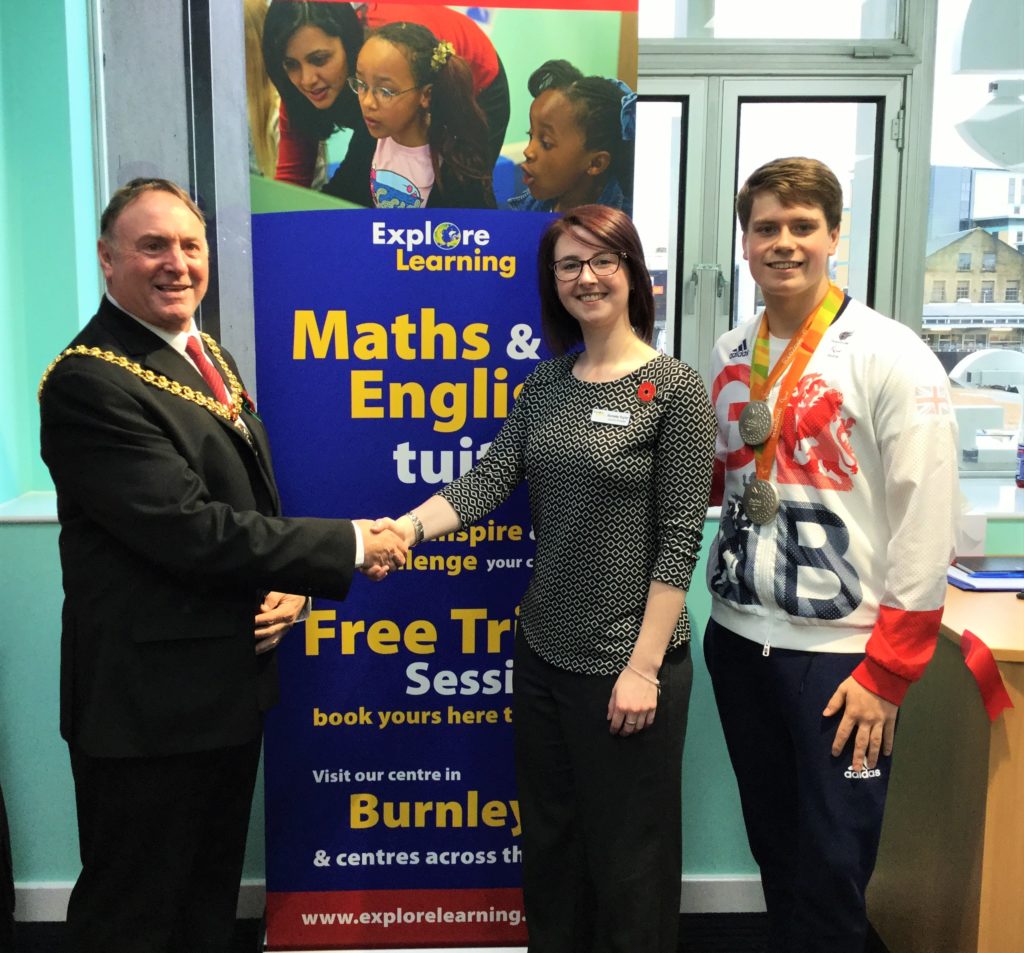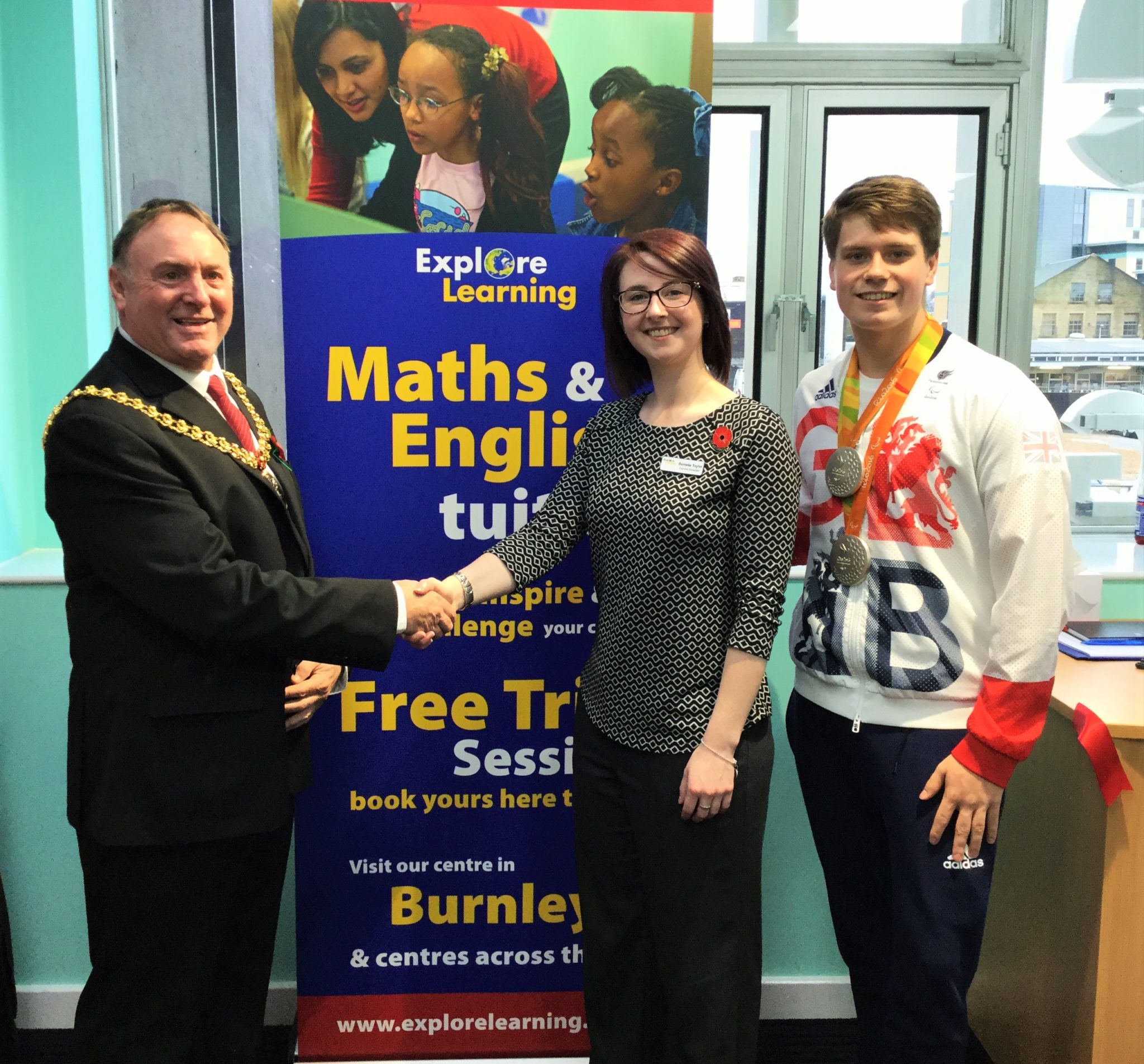 The centre, located on Kingsway, was officially opened by world famous silver medal winner, Paralympian and Burnley boy, Thomas Hamer! We were so pleased that he could be there to celebrate with us, and we were also glad to welcome Mayor of Burnley, Councillor Jeff Sumner and many other local businesses.
Danielle Taylor, Centre Director at Explore Learning Burnley says: "We have a number of hugely successful centres in the Manchester area which have gone down so well with families so opening up in Burnley was the natural step following the rising demand from parents in the area who didn't want to make the trek over to Manchester. We are so excited to be opening the doors to the families of Burnley and the surrounding area; the response we've had so far has been amazing and we can't wait to support children as they aim to be the best they can be – at every stage of a their learning, both socially and academically!"
The team will work closely with the local community to organise free creative writing and maths workshops with schools and libraries.
Charlotte Gater, Head of Curriculum at Explore Learning says: "Children with varying levels of ability come to us for extra help in maths and English or to enjoy learning in a new, social environment.  We have a team that are incredibly passionate about what they do – they really care about the children and this is reflected in the fun the children have when they attend."
We'd love to meet you and give you a tour of our new centre – find out more here! 
Discover more interesting posts from our blog
---
How to avoid exam stress
May 11, 2017
Test season is in full swing and children across the UK may be experiencing all of the nerves, worry and stress that can come with sitting exams. We've got some...
Read this post
Festive focus
November 22, 2018
Do you feel that your child has less focus and energy over the winter? You're not alone! We collated parents' feedback in this infographic, to find out how we...
Read this post