We're Number 1 for Fun!
February 26, 2018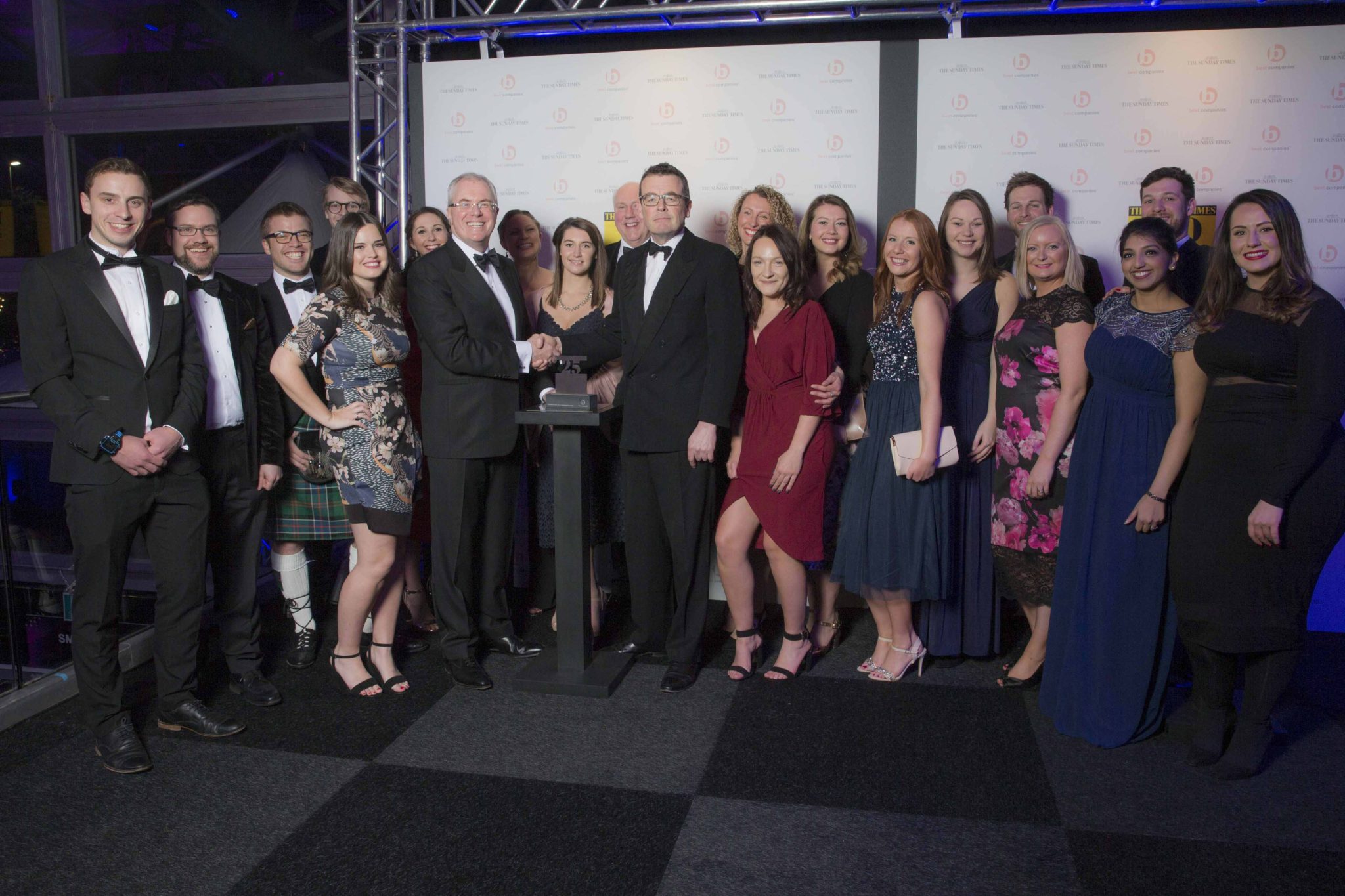 Last week, a team of 20 headed to Battersea to represent Explore Learning at The Sunday Times Best Companies to Work for Awards. Held annually, Explore Learning have been featured on the Top 100 Best Companies to Work For list, every year since 2013, with 2018 seeing us make our debut on the list of 25 Best Big Companies.
The team representing Explore on the night included our recent Recognition Awards Dinners (RADs) winners, those who encompass our company visions and values to the highest standards across the company.
As you may have already seen (we've been shouting it from the rooftops!) we are hugely proud to have come in at number two on the 25 Best Big Companies List!
Our CEO and founder Bill Mills says: "This is a really fantastic result and a great reward for all the hard, innovative work by so many people to make Explore what it is.  We all know that the main thing that makes somewhere a great place to work is great colleagues – passionate about what they do and supportive of each other – so this is an award for everyone."
We were top scorers in a number of categories, including Most Fun at Work, Personal Growth, My Company and Wellbeing. A massive 95% of our staff agreed that 'this job is good for my personal growth' and almost 85% of employees said Explore is a fun place to work!
Lisa Haycox, our Operations Director, who started her Explore journey as a tutor says: "A huge thank you to each and every one of you that works so hard to make Explore such an inspiring place to work. We should all be incredibly proud of ourselves."
Our award continues a winning streak for Explore Learning as it was also recently named as a Best Place to Work For by Glassdoor.
Discover more interesting posts from our blog
---
Bobby Seagull: Maths matters
October 07, 2019
Maths matters to Bobby Seagull. We caught up with him about the importance of good numeracy skills and showing enthusiasm for the subject to the next generation…...
Read this post
Finding the funny
June 04, 2019
How do you write a comedy? Jeff Norton is the best-selling author of nine novels for young people – read his advice for finding the funny… I always thought...
Read this post