Our superstar Explorers
October 13, 2017
Ansh has been coming to Explore Learning for over three years and now his younger brother Ayan is a member too! Their dad, Raj, shares their story…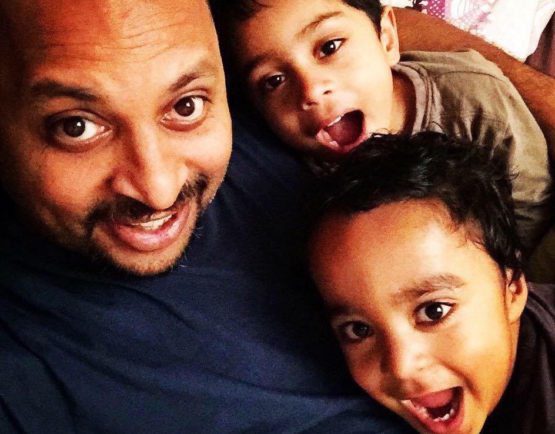 "At the beginning, we wanted Ansh to have a smooth transition to his school from his day-care; a more structured approach to learning, paying attention and generally being able to concentrate for short periods of time. Also, Ansh is a December-born, which meant he had to almost wait for about 8 months after his 4th birthday to join school. We feel that he has always been an academically minded child, leaning more towards numbers and alphabets. Explore Learning was the perfect option to cover everything we wanted to start Ansh off to having a steady approach to formal learning.
After our first feedback session in Explore, we realised that Ansh was possibly ahead of the curve in terms of his grasp of basic mathematics and also his level of reading and writing. So we worked out a programme with Explore (which was constantly reviewed) to steadily make it more challenging, interesting and fun. Now, he is at much higher levels of reading, writing and mathematics than what is covered in his year 1 curriculum. Explore is where Ansh now goes to be constantly challenged and have fun. For us, in Ansh's case, Explore is not an add-on to help him manage/achieve his curriculum learning but more as a medium through which he can achieve whatever advanced levels he wants to achieve, without getting bored (he does get bored easily!).
Every child is different. I would suggest parents thinking about maths and English tuition go have a chat with the good folks at Explore, go for a free assessment, find out where their child is at and tailor-make a programme best suited for their child and what they want from the programme. I would also suggest that they take the daily feedback on board as it gives real-time feedback on how your child is progressing (and no matter how busy the centre is, I have never walked away with half-hearted or no feedback from the centre Ansh goes to. Thank you). The term feedback is also a very good session to see how your child has done so far and then you can decide where you want to go from there, depending on how they are performing in school and at Explore
We have now introduced our 4-year-old, Ayan, to Explore as well. He is completely unlike Ansh but enjoys going there just as much. He might not take the same steps that Ansh took with Explore but we are quite confident that he will enjoy it just the same."
We offer a half-price joining fee plus a £10 reduction on our monthly membership for every child who follows in their sibling's footsteps and joins Explore Learning too!
Discover more interesting posts from our blog
---
Love learning this half term
April 10, 2017
Half term is a great chance to enjoy some family time together and have fun! We've got some tips for ways you can keep your child's brain active at the same time…...
Read this post
Children's reading lists for ages 7-11: best books to read
February 08, 2021
In need of a gripping tale to beat boredom and keep your young reader engaged for hours on end?  From beloved childhood classics to fantastic fantasies and spooky...
Read this post