Outdoor playmat games a hit with parents
August 11, 2016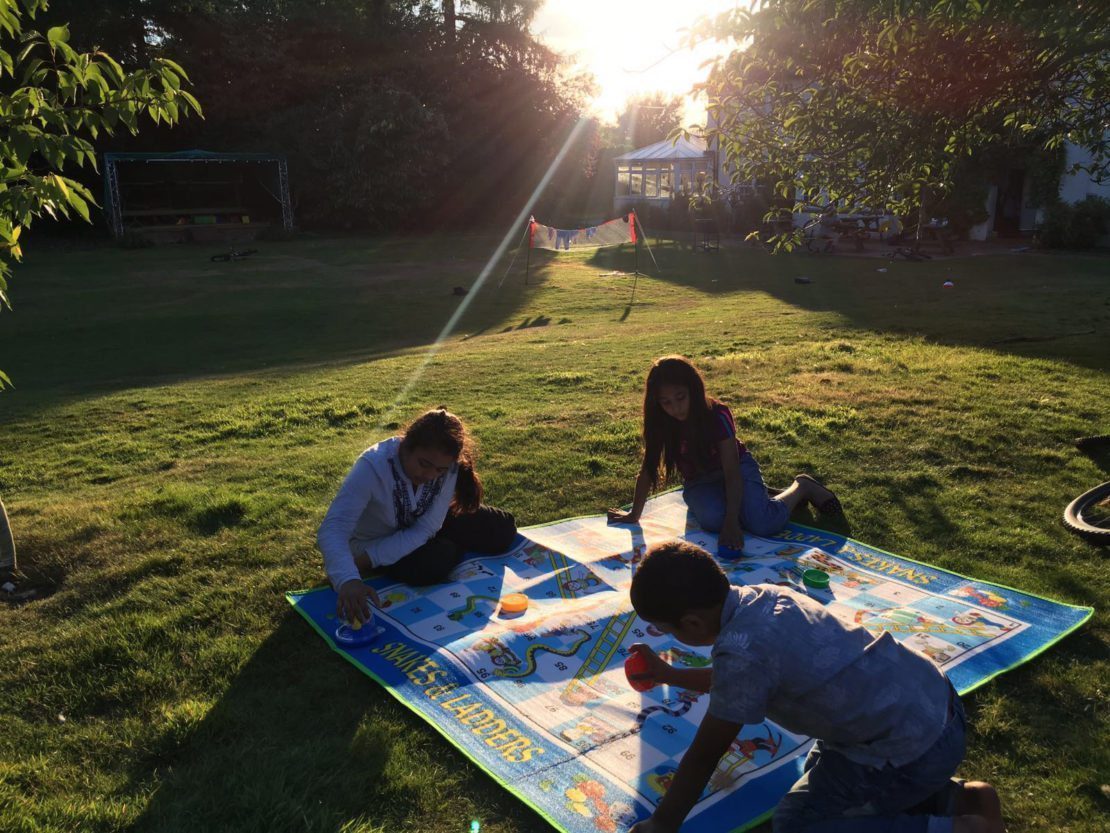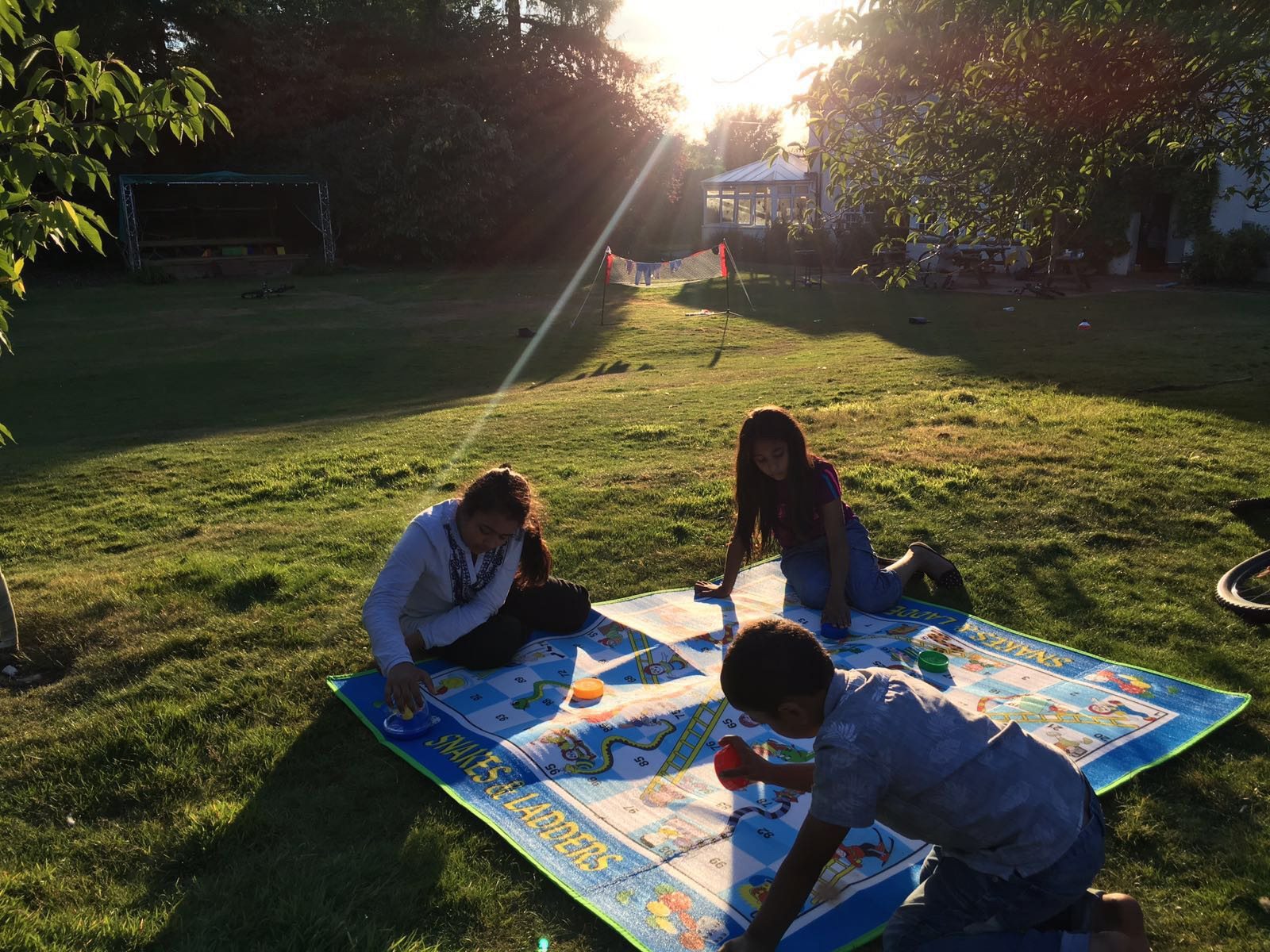 We're involving our members to help us find some of the best educational games and products available for families with a new road testing programme. We sent our families a variety of large outdoor playmats by Eduka8 Worldwide, and here's what they had to say!
"The large outdoor snakes and ladder game has been a very family interactive and bonding game. It was a game that was enjoyed by young and old and played out door and in door. 
Since it was a game which was already well known, very little time was spent on instructions and as a result attracted and engaged the young to fully understand and appreciate the game.
It was very competitive. The large counters made it attractive to the players whilst at the same time not worried about losing the counters. 
The dice being held ensure in another container, we felt was also very clever to avoid losing it especially as we played it outside."
– Rimni Begum (photo above was taken by Rimni)
"I was lucky enough to get to try and review the Learning Resources Crocodile Hop Floor Game. I have to tell you they LOVE it! When I read the directions, Crocodile Hop sounded like a really fun game for teaching your children their colours, shapes, and numbers. My kid is 5 and very confident using it !!
Can be played in different ways according to the directions. First we played with the colour die and they worked their way across the floor mat (Colourful vinyl floor mat) 
They had a great time rolling the dice, hopping to the colour, and announcing the colour and shape or number they were on. They wanted to play again so we did.
The rules are very easy and simple to understand.
There are two dice in it which are good fun to be filled with the help of small pump.
Overall great fun!"
– Sipti Puri
Tasneem Suleiman also played the Giant Ludo Dice Game – here are some photos of her family playing!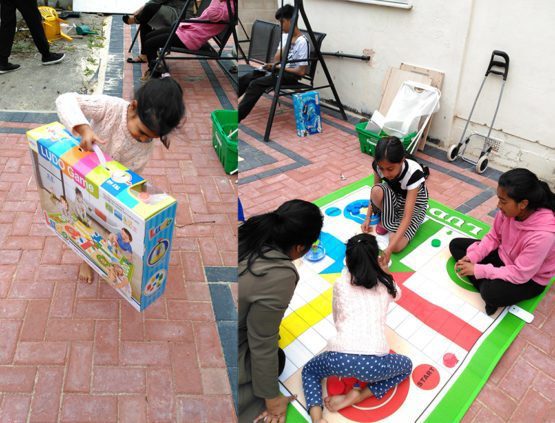 "Its a great game, the only thing I would say is that instead of putting on it ages 3+ maybe say 3 to adult as saying 3+ can put older children off from playing the game – and really this game are is something everyone can play, friends or family."
If you're looking for some outdoor games, visit Eduk8 Worldwide's website for some ideas: http://eduk8worldwide.com/pe-indoor-outdoor-play/
Discover more interesting posts from our blog
---
Adapting to different needs
March 21, 2019
Thrive in school, support at home and adapt your approach if your child has Additional Support Needs; Charlotte Gater, Head of Curriculum at Explore Learning, shares her...
Read this post
Bringing more joy to reading at home
February 03, 2020
Encouraging children to enjoy reading can be tricky for some. However, we know that reading at home is a great way to boost literacy levels at school. Lewis Cherry from...
Read this post