St Albans' 11 Plus students graduate!
September 08, 2017
Members of the 11 Plus course at our St Albans centre are set to take the exams on 9th September, so the team celebrated their last day of the course with a graduation ceremony!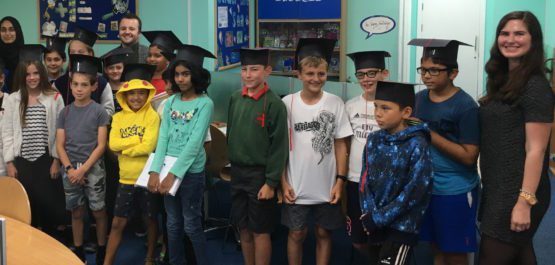 Many of our members will sit the South West Herts Consortium Exam on Saturday 9th September, and the team at our our St Albans centre planned a fun event at the end of their last 11 Plus session! All of the children were delighted to receive 'good luck' postcards in the post beforehand, and the atmosphere in the centre was buzzing for the graduation ceremony at the end of the lesson.
The event began with the Exam Technique workshop and parents were invited into the centre for the last 20 minutes. The ceremony was very official and the tutors shared their experiences from their actual graduations. Everyone was asked if they were looking forward to the exam being over and lots of hands went up – parents included! Centre Director Jamie congratulated every child for all the hard work they have put in during the course and the resilience they have shown. The children we reminded that although the exams are important, it's just one short test and it won't show how amazing and individual every one of our members are. The children were then invited up one by one to shake hands with our tutors, be presented with their graduation hats and pose for pictures for the parents and guardians. The team absolutely loved the session and a lot of our members are ready to start working towards secondary school preparation!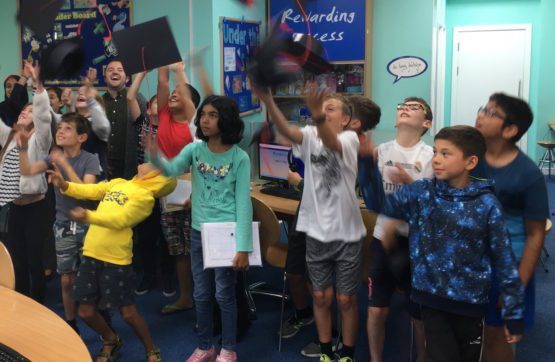 Are you looking at grammar or independent schools for your child? From experience, we know that preparing for the 11 Plus and other entrance exams can be a daunting time. That's why we've created a one-stop-shop with everything you need to know about the exams and how you can get the best support for your family.
Discover more interesting posts from our blog
---
The stats behind back to school
August 22, 2018
How do parents and children feel about the exciting and challenging new school term? See if you agree with the stats in our infographic… We spoke with over 1,000...
Read this post
How to become a times tables master
March 27, 2020
Learning a new times table? We've got the techniques to help you become a times tables master! Start with objects and pictures You can use blocks, counters, or...
Read this post