Writing tips from the Young Writer of the Year 2015
March 29, 2016
12 year old Alex Boxall was last year's winner of the National Young Writers' Awards. With our 2016 competition now open for entries, we asked him for his top tips for budding writing champions!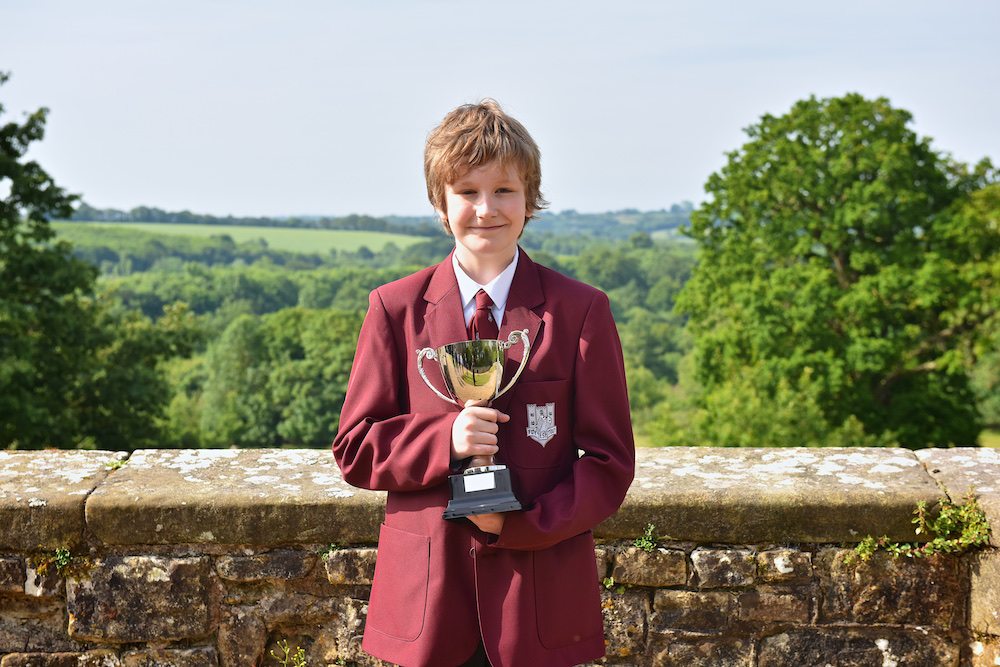 Catching the reader's imagination and holding their interest is key to a successful story. When I select a book to read, the opening chapter has to draw me into the story immediately. So, the very first sentences you write must captivate the reader and give a sense of a great plot to follow!
Keep your sentences short, it adds more drama.
When describing characters, it sometimes helps to think about people you have encountered in life.  Perhaps their peculiarities will 'fit' your developing characters?  These initial descriptions will kick start you into your new ones.
When their descriptions flow easily, then you know you are on the right track. It's as if the characters are speaking to you as you write, almost directing how they will progress and what becomes of them.
I believe it is easier to write about something you truly believe in, something you have a passion for. Write from your heart and you will have your readers turning pages at top speed.
When you feel your own heart beating fasting as you write, then you know you have a good story.
Imagine your reader is sitting opposite you and you are telling them a gripping tale. Keep surprising them and you will keep their attention.
Some people use their computers and type their words others prefer to write in longhand.  Either way, write how and where you feel most comfortable. I often get my best ideas when listening to pieces of music or on long walks.
A simple sentence overheard as I walk by a group of people can be enough to set my pen to paper! I actually 'picture the scenes' in my head before I transfer my vision to words.
Expect to make many changes. The more your story develops the more you may need to return to earlier chapters and tweak them, just a little.
It goes without saying that all great stories have a beginning, middle and ending and the end is where you pull all your plot together and hopefully end on a great twist.
The end is, of course, the hard bit. Having taken your reader on a journey filled with suspense or fun, you now have to deliver a conclusion that takes their breath away.  It can be done and I would encourage everyone to have a go, the more you write the easier it becomes.
Write something every day, even if it is only a paragraph. Practice will make for a better writing and maybe, a best seller?
Good luck to everyone entering the competition, this could be the beginning of a wonderful new hobby or a new career!
If this has inspired you to enter the National Young Writers' Awards, you can submit your entry here!
Discover more interesting posts from our blog
---
Biggest readers in Scotland
November 19, 2018
It's Book Week Scotland! A celebration of the world of literature and the perfect time for Scotland to share and enjoy reading their favourites together! Even in this...
Read this post
We're in this together
September 25, 2019
The right tuition can not only help children with a suspected or diagnosed special educational need to excel, but offer support for the whole family. Charlotte Gater, the...
Read this post